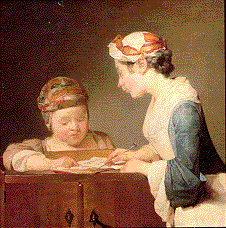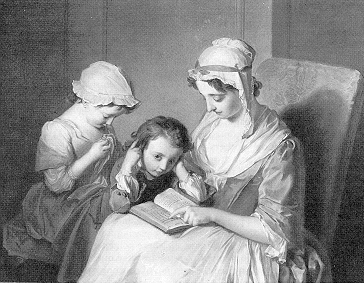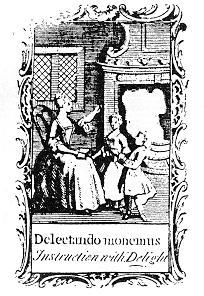 1. Jean-Baptiste Chardin (1699-1779), The Young Schoolmistress (from the cover of the Everyman edition of Jean-Jacques Rousseau Èmile)
2. Philipp Mercier (1689[?]-1760), Bible Lesson, 1743 (from The Culture of Sensibility: Sex and Society in Eighteenth-Century Britain, C. J. Barker-Benfield (Chicago UP, 1992)
3. Frontispiece to A Little Pretty Pocket-Book, 1767; from Robert N. Essick, William Blake Printmaker (Princeton UP, 1980).